Janelle Romano, managing editor for The Book of The Woodlands recently interviewed Chef Austin Simmons at TRIS.
"Reimagining favorite dishes and creating extraordinary cuisine out of ordinary ingredients are Chef Simmons' trademarks. The food at TRIS highlights global, modern flavor, but stays true to the cuisine. Chef Simmons is not about chasing trends, but rather about the seasonality and diversity of the menu. Featuring local ingredients whenever possible, Chef Simmons has created an elevated dining experience that is approachable—not pretentious."
Click here to visit The Book of The Woodlands to read the complete article.
The Book The Woodlands is a lifestyles publication about, for, and of The Woodlands, Texas. The publication highlights the people who live, work and play in The Woodlands with a display of the generosity of culture, luxury, elegance and quality of The Woodlands and surrounding area. All proceeds from The Book The Woodlands benefit the many programs and services of Interfaith of The Woodlands.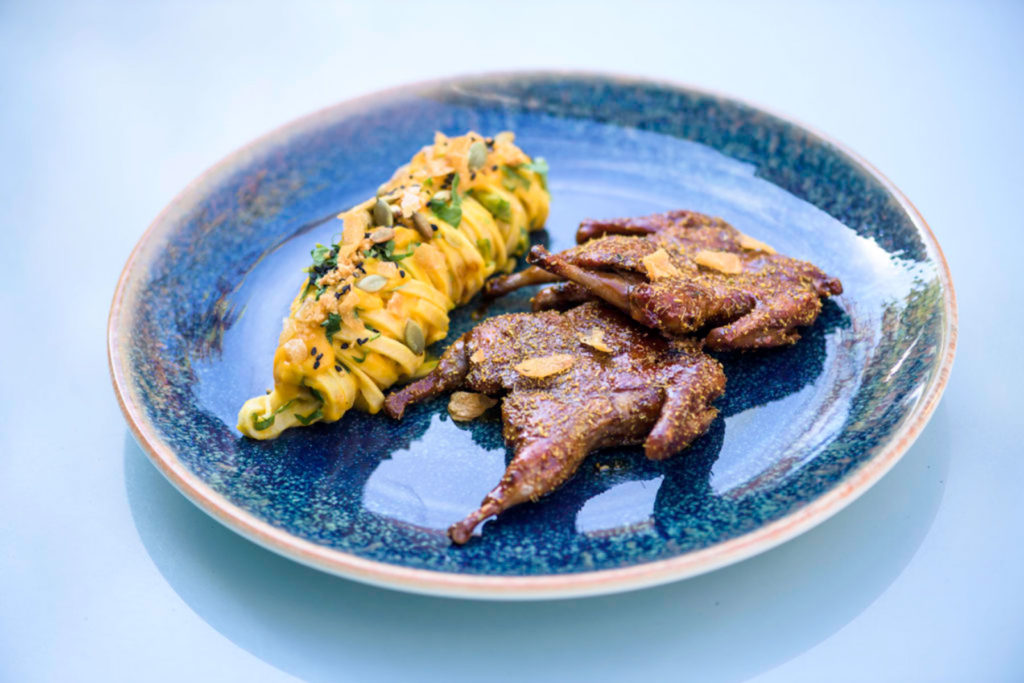 The interview also includes a recipe for Chef Austin Simmons' favorite holiday dish; the Fairytale Pumpkin Pasta & Quail.